IN FAIRNESS TO THE PEOPLE OF THE COUNTRY, THIS GOVT. NEEDS TO GO AND ELECTIONS NEED TO BE CALLED IMMEDIATELY.
This is simply an attempt to boost the sagging morale of the UPA two days prior to the Trust Vote in Lok Sabha on 22nd July, 2008 and keep them in good humor.

(without responsibility)
Last minute appeal by Uncle Sam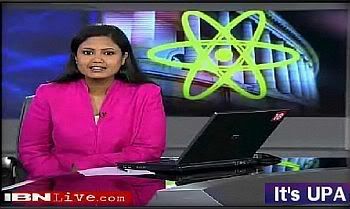 All parties are keeping their fingers crossed, not knowing whether they will be able to use them to make the "V" sign or left twiddling their thumbs.
सारे जहाँ से अच्छा, हिंदोस्ताँ हमारा